AUDIO DIMENSIONS: FROM "PROGRAMMING SUCKS" TO "DONE IN DAYS"
Before ADAPT
In 2015, Audio Dimensions was primarily a Control4 system provider. They used Crestron for big ticket projects, but they typically programmed three to four times as many Control4 systems as Crestron. Prior to standardizing on ADAPT, Audio Dimensions averaged just one Crestron system a month.

For those large systems, it would take a couple of weeks to program each one, then another week or two, at a minimum, onsite for troubleshooting and fine-tuning. The Audio Dimensions team found that these residential Crestron projects were hard to close and collect on, due to minor change requests and issues with post-installation fine-tuning.

In November of 2015, Audio Dimensions Owner and President Russell Kim received an email from Troy titled "Programming Sucks." It struck a chord with Kim, who forwarded the email onto his lead programmer, TJ Toney. After trying out the software, Audio Dimensions made the choice to standardize on ADAPT, and they never turned back.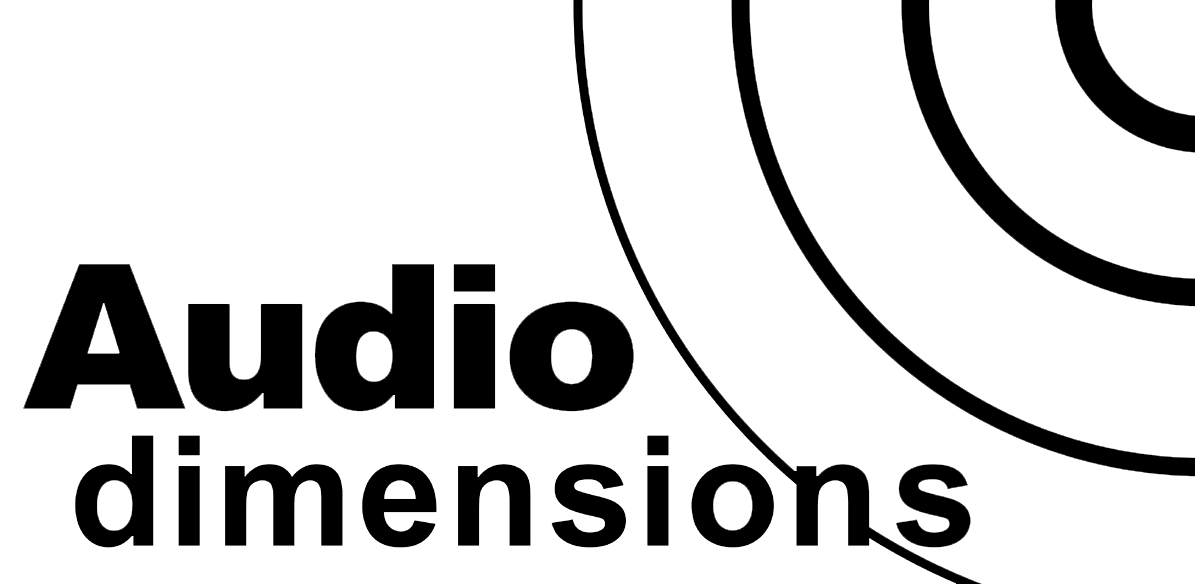 ABOUT AUDIO DIMENSIONS
With locations in Oklahoma City, OK and Little Rock, AR, and a team of more than 50 skilled professionals, Audio Dimensions is a leader in smart home automation and high-end audio/video.
Established in 1983, Audio Dimensions continues to offer discriminating audio and videophiles superior products with an emphasis on custom installation and customer service.
Vist Their Website
3X THE CRESTRON IN HALF THE TIME
With Adapt
Since integrating ADAPT into their Crestron programming process, the number of Crestron systems Audio Dimensions is able to complete has increased significantly. Instead of one system a month, Audio Dimensions is on track to do 30 to 40 Crestron systems this year.
"As a result of ADAPT, we've been doing more projects. We've been selling a lot more Crestron for smaller systems in particular. We'd much rather sell Crestron than Control4, so we've been taking some of that business over to Crestron."
- T.J. Toney, Crestron Programmer at Audio Dimensions
Programming each system is now a much quicker and more streamlined process. Toney has a template within the ADAPT framework that he maintains and tweaks for each new system, cutting down on the initial setup time. According to Toney, he can program a Crestron system with 12 to 18 zones of audio in a single day, and more complex projects don't add significantly to the time frame.
"I can be in and out in a day, easily. It's pretty awesome. For a larger project, it really doesn't add a whole lot of time. In 3 to 4 days, I could probably program any system that we sell."
- T.J. Toney, Crestron Programmer at Audio Dimensions
Incorporating ADAPT into Audio Dimensions' business model has had an impact on more than just ease of programming. The integration firm has found that the streamlined programming and system management has led to projects reaching completion and final payment faster.
"Easily the best money we have ever spent! I can't stress enough the value we have gotten from using ADAPT. Besides drastically reducing programming time, it helps finishing that last 10% of the project faster, which means we get paid faster. Changes to the system design at install seem to happen all the time. With ADAPT, I can accommodate those changes in minutes, instead of hours."
- T.J. Toney, Crestron Programmer at Audio Dimensions
Faster Employee Training
With more Crestron projects comes a need for more staff, so Toney is currently in the process of training a new programmer on the Audio Dimensions team. Audio Dimensions sent their new programmer to one Crestron class to get familiar with the basics of Crestron's technology, then walked him through the ADAPT software. He's now able to program an ADAPT system on his own, with no supervision.
"He went from never opening any Crestron software to programming full systems in a matter of weeks. That is amazing! It would have taken many, many months or more to teach him my old way of programming. It's pretty tremendous."
- T.J. Toney, Crestron Programmer at Audio Dimensions
Support When They Need It
PanTech Design's commitment to quality support has made an impact on Audio Dimensions. Toney knows that if any issue comes up, the PanTech Design team will do their best to solve it as quickly as possible.
"They have the best support of anyone in the industry! Anytime I have any questions or issues, I know I can email Eric and get a response back almost immediately. Eric (and everyone on the team) really goes out of his way to help us in any way he can."
- T.J. Toney, Crestron Programmer at Audio Dimensions
Happier Customers
Audio Dimensions is now delivering more polished interfaces in a faster time frame. The Audio Dimensions team has also found that the systems are more reliable, leading to fewer support and maintenance requests. According to Toney, service calls on an ADAPT system have been reduced by 80% in comparison to a pre-ADAPT system, and those requests are typically satisfied within minutes.
"The finished product that I deliver to the customer is much better, very intuitive. The PanTech Design team did a really good job with the user interface they created for it. Customers look at it and just know how it use it. And best of all, it works."
– T.J. Toney, Crestron Programmer at Audio Dimensions
Stress-free Programming
The ability to program Crestron systems faster has removed a lot of stress from the process of deploying new projects. ADAPT gives Toney the ability to do more Crestron systems in the same amount of time, but it also means fewer late nights at the office.
"We are a small company, and I was the only Crestron programmer for years. I used to stress before large projects and spend late nights trying to get the program ready in time. Then I would spend days on the job site debugging and adapting my program to fit the system. Now, I don't stress at all! I know that I can handle any system easily, and if I run into problems, I can count on the ADAPT team to help me out."
- T.J. Toney, Crestron Programmer at Audio Dimensions