Our Adapt partners are integral to our success and align with our values of providing intuitive and reliable control systems for homes. Below is a list some of our most successful partners. These are Adapt dealers that exemplify the qualities and standards we aspire to for the Adapt experience. If you are looking for a Crestron system that features our revolutionary Adapt software, we highly recommend all of the following dealers.
This is not a complete list of Adapt dealers. If you do not see a dealer in your area, please contact us and we can help you find one near you.
Audio Command Systems
ACS is among the largest residential and commercial AV, Home Theater, Lighting Control, Shading Control, IT and Home Integration companies in the nation. As an industry founding pioneer with offices in New York City, Florida and California, ACS has designed and installed thousands of custom systems for some of the most discerning clients across the world.
This email address is being protected from spambots. You need JavaScript enabled to view it.
Bravas - OKC
(formerly Audio Dimensions)
In 1983, Russell Kim founded Audio Dimensions from his lifelong obsession as an audiophile. Over 35 years later, Bravas Little Rock (formerly Audio Dimensions) has grown to two locations, offering the finest products on the planet paired with second-to-none industry design and installation. As the most established residential and commercial audio video and integration company in the Oklahoma City and Little Rock, Arkansas regions, we take pride in providing a place where you can experience high-performance audio and video products on a range of systems and choose what is right for you. Our custom design group is available to help integrate personalized solutions for music, video, lighting and centralized control into your home or business.
Bravas - Boca Raton
Spectrum Technology Integrators
We are a full-service residential and commercial custom electronics design and integration company serving South Florida. Our smart home solutions make your home safe, elegant, fun and easy to use. Businesses can experience increased productivity through technology enhanced environments for employees and customers. Our team is comprised of world-class experts whose number one priority is to provide the best products and services to our clients.
captive audio
Captive Audio has been the leader in high-end audio/video, lighting control and home automation in Central Texas since its inception in 1994. Our mission is to create and install completely customized technology systems that fit each client's unique style and desires. We recognized early on that special care and a close attention to detail is necessary for a successful installation, and we pride ourselves in going the extra mile to ensure customer satisfaction.
This email address is being protected from spambots. You need JavaScript enabled to view it.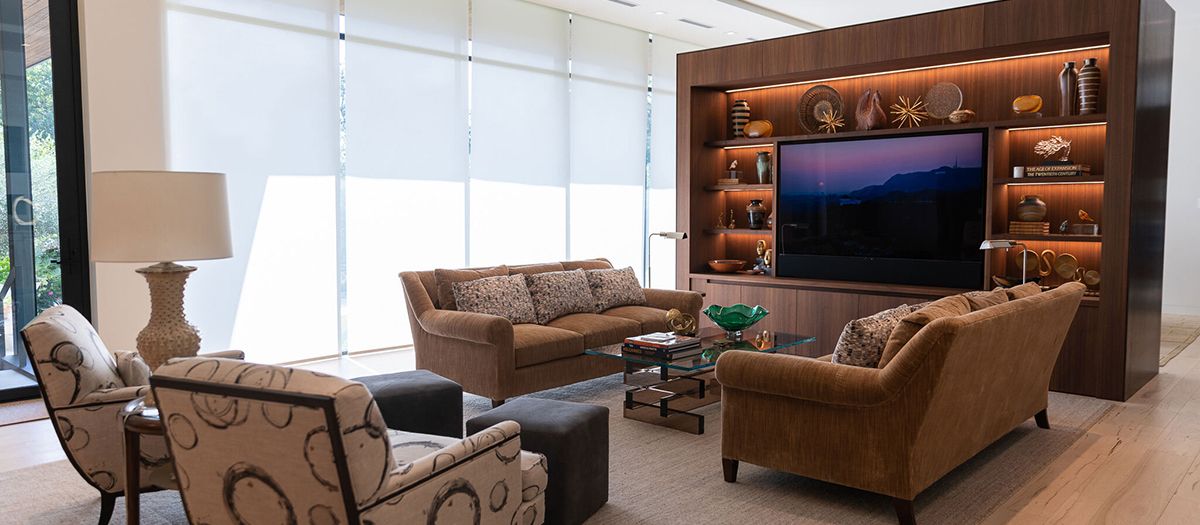 Cloud 9 Integrated Systems
We are a full-service residential custom electronics design and integration company. Our smart home technology solutions make your home safer, more user friendly and aesthetically appealing . Our team's number one priority is providing our clients with the best products and services that can be obtained in our industry. We strive to provide the highest quality, proven products while keeping budget in mind. We love creating systems that are rock solid, easy to use and at the cutting edge of technology.
This email address is being protected from spambots. You need JavaScript enabled to view it.
Haas Home Technologies
HAAS Home Technologies was founded in 2015 on the principle of marrying the attributes of a true design firm with that of an industry-leading home technology company. Provider of unparalleled technology experiences to residential clients and industry leading commercial real estate developers, architects, and interior designers.
This email address is being protected from spambots. You need JavaScript enabled to view it.
Lucid Integrated Systems
We design, engineer, program, install, and maintain smart commercial and home audio video and smart control systems. We provide simple control of integrated technology and automation comprised of audio, video, lighting, shading, climate control, energy and power management, networking, phone, and security components. Our extensive experience, customer focused approach, and high quality of service make it easy for you to experience all the benefits of customized technology solutions for your home or business.
Paragon Systems Integration
Founded in 1996, Paragon Systems Integration is one of the premier custom electronics system integrators in the nation with clients in various areas, including Aspen and Vail, CO as well as Miami, FL, Hawaii and Cabo San Lucas, Mexico. Paragon strives to be the most trusted resource for smart home automation needs, helping clients navigate and maximize their enjoyment of innovative technologies today and in the future.
Jacarandas Cabo San Lucas, Mexico
Tech Automation
Tech Automation designs and installs technology solutions for a wide array of businesses, homes, and corporations around the country. We have the expertise to design, integrate, manage and support the demands of your project. From start to finish, Tech Automation works with our clients to determine the best solutions to meet their needs and provide the best experiences.
Tech Automation's mission is to design and create innovative technology experiences and solutions that combine attention to aesthetics and ease of use with an emphasis on performance.
Walbrandt Technologies
Founded with an entrepreneurial spirit, we help homeowners and business operators in St. Louis, Clayton, Frontenac, and the surrounding areas realize maximum enjoyment from their properties thanks to the integration and appropriate deployment of Crestron home automation systems. Our team of experts designs, engineers, installs, programs and provides life-long service for the sophisticated technology solutions that meet our clients' project requirements and goals. We help our valued clientele experience the ultimate luxury at home and unmatched efficiency at work through intuitive control of audio, video, lighting, networking and security. As lifelong learners, we are continuously attending manufacturer and industry education seminars to ensure we are prepared to deploy the latest in home theater systems, outdoor sound systems, lighting design and more for today and whatever the future might have in store for us tomorrow.
This email address is being protected from spambots. You need JavaScript enabled to view it.
Wired Technologies Group
WIRED partners with the most well-known names in home control technology. Crestron® products are the undisputed leaders in integration. As the largest dealer in Central Florida, WIRED maintains an in-house team of trained and certified Crestron installers and programmers. If you are ready to see what your home can really do, Wired Technologies Group is ready to show you.
This email address is being protected from spambots. You need JavaScript enabled to view it.