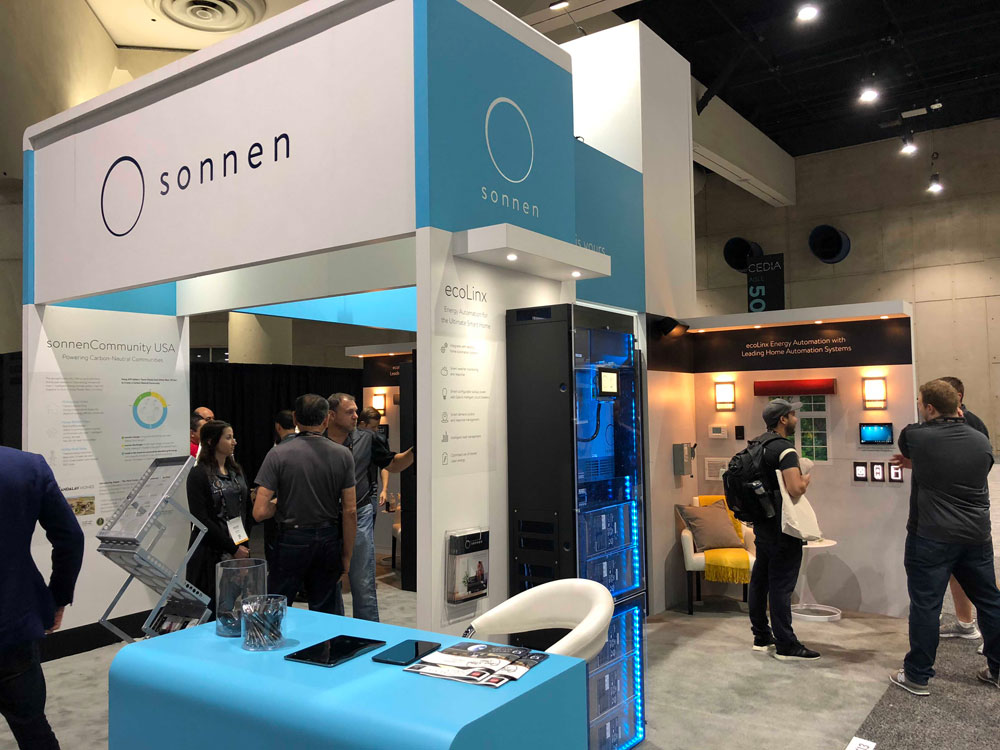 PanTech Design Announced as sonnen Brilliance Award 2018 Recipient
Pantech Design's ADAPT Software Recognized for Leading the Energy Automation Industry Forward
Grapevine, TX – Pantech Design is pleased to announce that they are a recipient of the 2018 sonnen Brilliance Awards based on their dedication to bringing energy automation and clean energy to the home automation industry.  Pantech Design showcased their innovative ADAPT software technology that maximizes the efficiency of energy automation systems at this year's CEDIA Expo in San Diego, CA.  
The annual sonnen Brilliance awards are a new series of awards aimed at honoring thought-leaders and innovative partners, including Pantech Design, who demonstrate a tireless commitment to creating cleaner and more reliable energy for all through innovation, collaboration and customer education.  
For the first time in the industry, sonnen ecoLinx, an intelligent energy storage system, works with ADAPT to gather information about a home's energy usage as well as weather and solar production data. This allows the ADAPT system to independently make smart decisions for the homeowner. These include smart configurable backup, smart weather forecasting, smart demand control and load management.
"Pantech Design is proud to be a part of the exciting push for energy automation," said Troy Morgan, CEO of PanTech Design. "We are honored to receive the sonnen Brilliance Award and humbled to be included in the impressive panel of innovative companies from around the country. We can't wait to demonstrate to Crestron dealers how our ADAPT platform and sonnen ecoLinx are the new driving force behind the energy automation industry."
ADAPT Energy Automation system with sonnen ecoLinx and Eaton's intelligent circuit breakers intuitively know how much power each dedicated circuit is using and how to adjust the home's power usage to enable an economically efficient level that is perfectly tuned for the home.
 "Contributing to a new age in intelligent energy management by customizing the ADAPT platform provides incredible resiliency during power outages, but also power the home in the cleanest, most efficient way possible," said Troy. "This award represents Pantech Design and sonnen's major step forward for revolutionizing energy automation."
To schedule a personal consultation with the PanTech Design team at CEDIA, call (817) 898-0339 or email This email address is being protected from spambots. You need JavaScript enabled to view it..