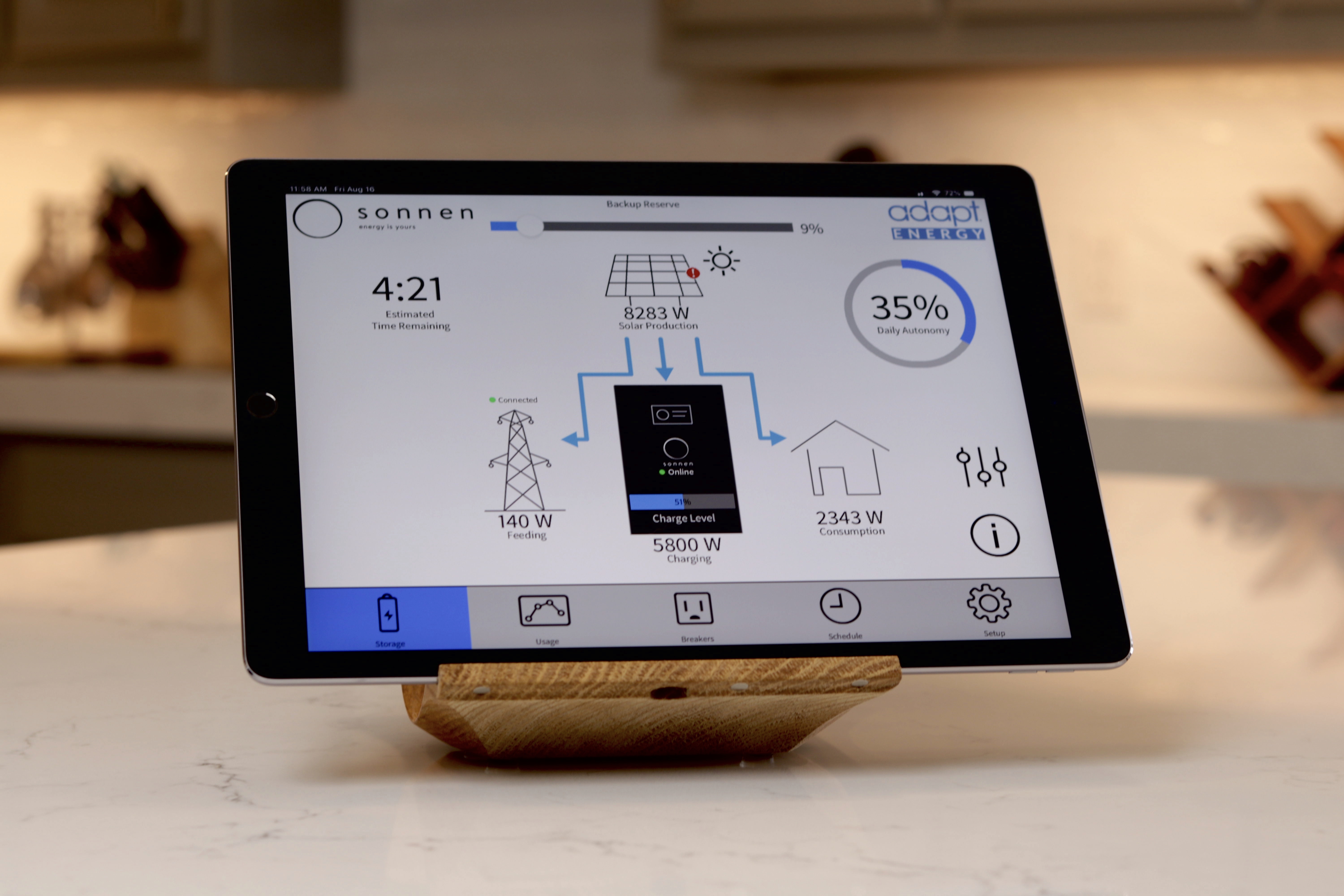 PanTech Design Expands Adapt Energy Ecosystem to Provide Complete Home Energy Management Solution
PanTech Design to showcase new Adapt Energy functionality, new partner integrations, and new Adapt Energy Panel with circuit breaker control.
GRAPEVINE, Texas (PRWEB) September 19, 2019
PanTech Design is pleased to announce the latest generation of their home energy management system, Adapt Energy. Originally launched at CEDIA Expo and Solar Power International in 2018, Adapt Energy helped introduce the concept of energy automation to the home automation and renewable energy markets. Returning to Solar Power International this year, PanTech Design will be showcasing the next evolution of this innovative platform.
PanTech Design will be demonstrating Adapt Energy during the trade show, in collaboration with partners sonnen® and Curb®. They will also be unveiling the Adapt Energy Panel to SPI attendees, for the first time. The Adapt Energy Panel is an industrial-grade solution that provides circuit breaker control of Schneider® QO PLIL breakers. In addition to mitigating the need for protected loads panels with energy storage systems, the panel enables Adapt Energy software to power on and off circuits and manage energy use in a home. With this expanded capability, the Adapt Energy system has gained new functionality to automate energy management and provide homeowners with more control of their energy than previously possible.
Another key new feature to be exhibited is energy monitoring with detailed data down to the individual circuit level. PanTech Design achieved this by collaborating with Curb, Inc. to build compatibility into Adapt Energy for CURB® Pro energy monitoring hardware and software.
While Adapt Energy included integration with Crestron and Control4 systems from the beginning, native integration with Nest® and Ecobee® thermostats is now included in Adapt Energy software. Additional new features include scheduling of breaker control and thermostat setpoints, improved weather tracking, text message alerts, and customizable event profiles that manage a home's overall energy consumption.
Troy Morgan, CEO of PanTech Design commented, "It's amazing what our team has accomplished in the last year. Adapt Energy has become more than any of us imagined and that innovation is driven by our shared vision of a better and more energy efficient future, for the whole world."
PanTech Design will be exhibiting Adapt Energy at Solar Power International in Salt Lake City, UT on September 24-26. Visit the sonnen booth (#2909) and the Curb booth (#4770) for live energy automation demonstrations.
Related Articles