Our Firsthand Look at Crestron's Newest Remote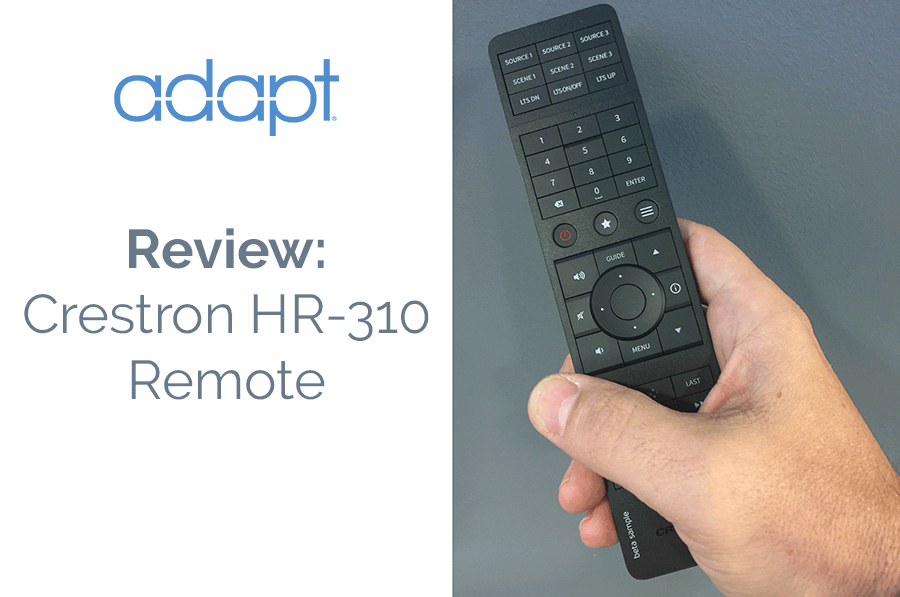 Because our ADAPT software is solely dedicated to improving Crestron programming, it would be an understatement to say that we work closely with Crestron. When there's a new product or feature on the horizon, we're happy to test it out and provide feedback to Crestron.
It's a mutually beneficial relationship: Crestron gets to hear about any issues before they ship devices to their integrators, and PanTech Design gets to fully integrate the updates into ADAPT so that any ADAPT dealer has access to cutting-edge Crestron features as soon as they are released.
That was definitely the case with the HR-310 remote, which Crestron sent over to the ADAPT team in December prior to the January launch.
The ADAPT team banged on the remote, so to speak, and tested it in pretty much every way possible.
Our thoughts on the new remote? The quick version is that we love it.
For a longer review, keep reading!